Berlin City Donates $71,140 through the Drive For Education Program
 Berlin City Donates $71,140 through the Drive For Education Program
PORTLAND, ME – January 19, 2022 – Berlin City Auto Group is proud to announce its 2021 grant donation of $71,140  awarded on behalf of its "Drive for Education" (DFE) program. The program, in its 12th year, uses a portion of the proceeds from area car sales to fund grants awarded to neighboring schools.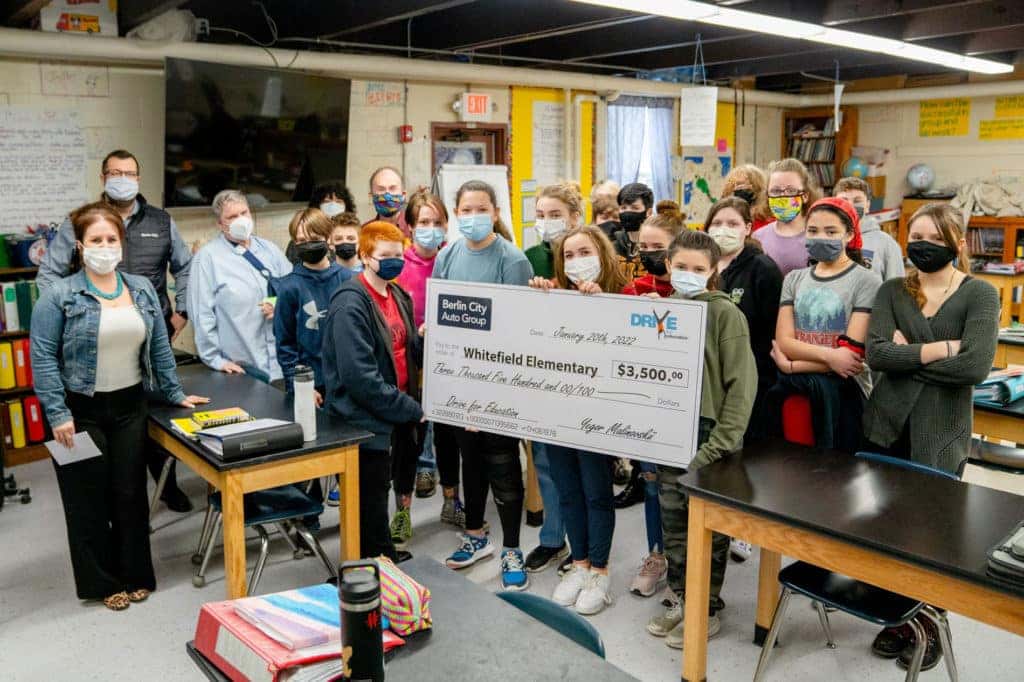 MAINE – $27,500
Ocean Avenue Elementary
Saccarappa School
King Middle
Frank I. Brown Elementary
Amanda C. Rowe Elementary
Lyman Moore Middle
Martinicus Island School
Whitefield Elementary
Lincoln Middle
Crooked River Elementary
NEW HAMPSHIRE – $17,500
Edward Fenn Elementary
Groveton Elementary
Groveton High
Jackson Grammar Elementary
Josiah Bartlett Elementary
Kreiva Academy
Lincoln Street School
Unity Christian School
VERMONT – $13,600
ADL Middle School
Shelburne Community
Northern Adirondack
St. Albans Town School
Beeman Elementary
Chamberlain School
In addition to the 25 schools receiving grants, Berlin City is proud to have continued to use a portion of Drive For Education funds as an opportunity to support Folds of Honor by raising $12,540 during our 2021 Memorial Day Promotion. Folds of Honor provides scholorships to the spouses and children of fallen and disabled service members right here in New England.
"We are so excited to be able to be in person again this year to deliver checks to this years recipients. We'll be visiting locals schools over the next week to spend time with the children and teachers and learn more about what they'll be using their funds for. Seeing the smiles on their faces is something we look forward to every year and reminds us why we love what we do here at Berlin City. We are stronger when we work together as a community and we are honored to be able to do our part to give back,"  said Yegor Malinovskii, President of Berlin City Auto Group. In 2022 we look forward to meeting our goal of donating over $1Million dollars to support our local communities.
This year's combined donation of $71,140 in conjunction with Berlin City's Annual Spread the Love donations to local foodbanks brings the total amount donated through the Drive For Education program since its inception in June, 2011 to $862,232.00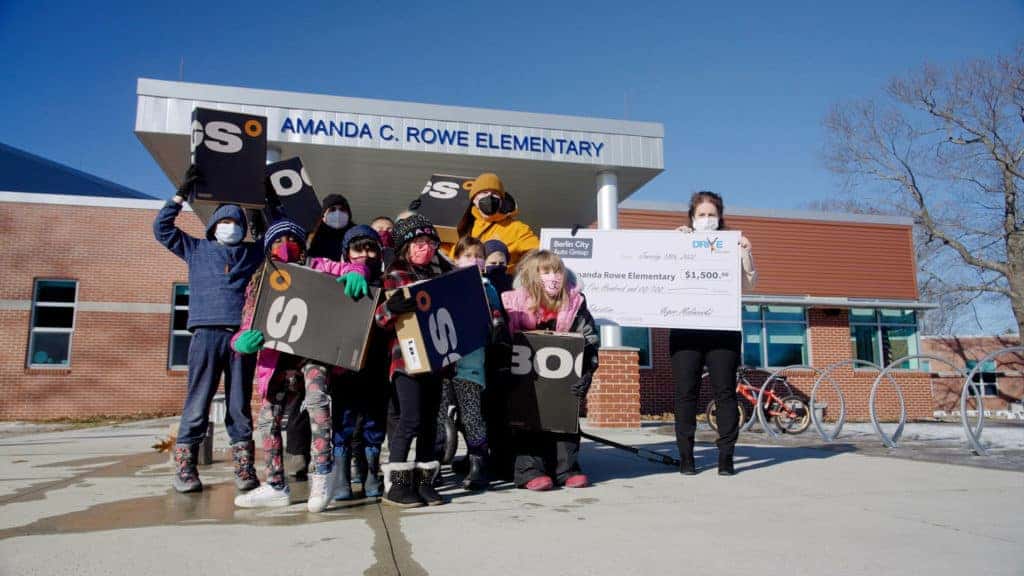 About the Drive for Education Program
About the Drive for Education Program
Berlin City Auto Group and its employees believe every child holds a key to the future. We believe in enriching the lives of children through education and foundational support. We believe in helping to pave their road. That is exactly why the truly special, forward-thinking charity program, Drive for Education, was created. To be considered as part of the program, a local school must submit an online application and personalized essay to Drive for Education that best describes how their school would utilize a donation. Berlin City Auto Group's Brand Ambassadors, a group of employees that lead the dealerships' community involvement, evaluate each online application and personalized essay and select the most suitable schools.
From each vehicle sold at its 7 locations throughout New England, Berlin City Auto Group gives a portion of the sale to the Drive for Education program. If you'd like more information about the Drive for Education program, please visit our website at: