Berlin City and the Keep Driving Foundation Donate $40,400 to Local Schools and Community Partners

Berlin City Auto Group is proud to announce the latest recipients of their education and community-based grant program. Formerly known as the Drive for Education program, the newly established Keep Driving Foundation is a non-profit organization that will allow Berlin City to do even more to give back and support the local community. The $40,400 awarded this month will bring the total amount donated to local schools since the program's inception in 2011 to $800,917.
Last week Berlin City hosted events in Portland, Maine and Gorham to present grant recipients with their checks. "We were thrilled to host students, teachers and community representatives in our dealerships to present these grants," said Yegor Malinovskii, Berlin City Market President.   
"It has been 3 years since we've been able to do this in person. Seeing all those smiling faces and knowing we had a part in making that happen is truly a highlight of the year for everyone at Berlin City. We are grateful to be part of a company that believes in giving back and making a difference in the communities we serve."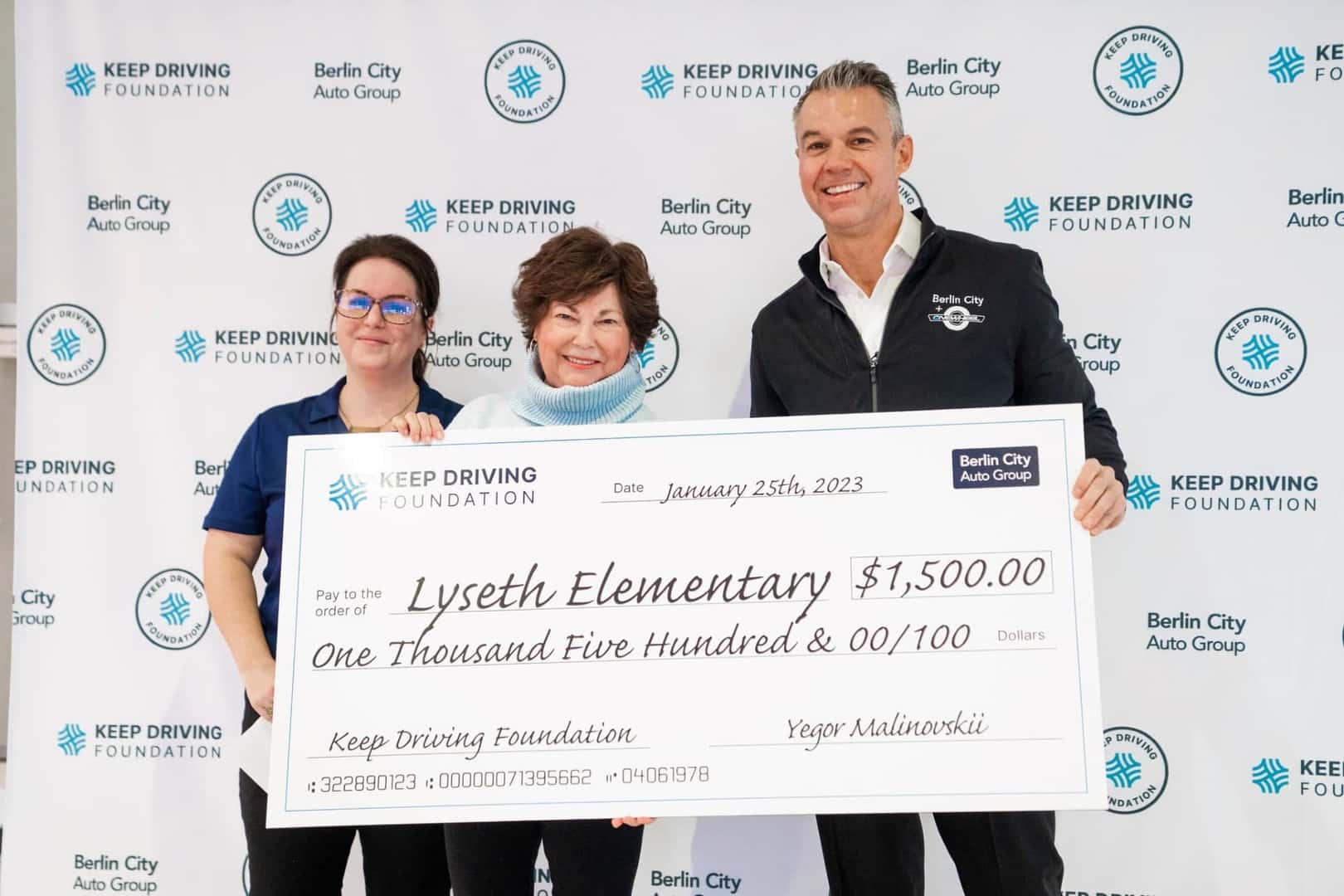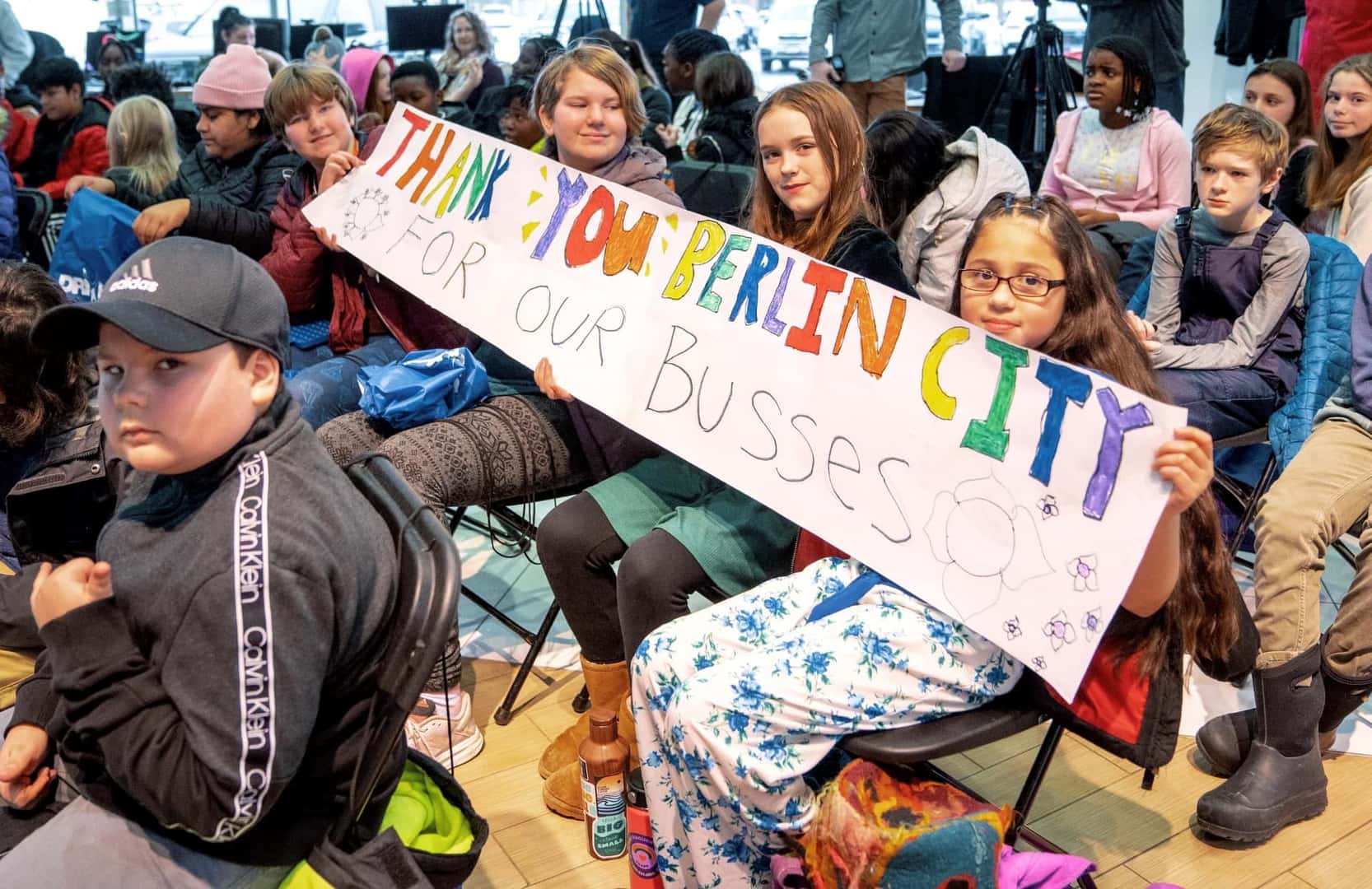 Below is a complete list of the 23 local schools and community organizations selected to receive grants. The funds provided will support educational field trips, new books, emerging technology, art and science supplies and unique educational engagement programs.
MAINE -  $20,500
Whitefield Elementary 

Lyseth Elementary 

 

South Portland Food Cupboard 

 

HC Reiche Community School

Sanford Pride Elementary

Breath Day Treatment Program 

 

Gue E. Rowe Elementary

 

Lyseth Elementary 

 

Cape Elizabeth Middle School 

 

Westbrook Middle School 

 

Morse High School 

 
NEW HAMPSHIRE -  $13,100 
Josiah Bartlett Elementary 

 

SAU 36 District 

 

Stewartstown Community School 

 

Groveton Hight School

 
VERMONT -  $6,370 
Colchester Middle School 

 

Bellows Free Academy

 

JJ Flynn School

 

Neshobe Elementary 

 

The Vermont Virtual Learning Cooperative

Waits River Valley School

Newbury Elementary School 

 
About the Keep Driving Foundation
The Keep Driving Foundation is a non-profit organization with a mission to drive change in the communities we serve by setting aside a portion of every vehicle sold or serviced at one of our dealerships to providing funding that will help drive change and build a brighter future for individuals and organizations in need. To learn more visit www.keepdrivingfoundation.org.