5 Reasons Used Cars are Perfect for First-Time Drivers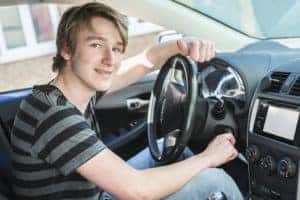 Are you looking for the perfect vehicle for your first-time driver? For parents car-shopping with their teens and first-time vehicle owners alike, there are countless options to choose from, including brand-new cars spanning every make and model.
However, you'll surely find that buying used is actually the smarter option. Here are a few reasons why used cars are ideal for new drivers.
Why Choose a Used Car for Your First-Time Driver?
Buying used gives you plenty of options.

When you limit yourself to new vehicles, your choices tend to be pretty restricted. Usually, new car dealerships offer only the most recent models. When you shop around for used cars for sale, you'll have a much broader range of makes and models to choose from, making it easier to find something that your first-time driver will be excited about.

Used cars are reliable.

Auto design and engineering just gets better all the time, which means that today's vehicles continue performing well far past the 100,000-mile mark. Simply put, buying used is a perfectly good way to find a dependable, safe car nowadays.

Buying used means you can avoid depreciation.

Buying any car is an investment… but when you buy brand new, the value of that investment is almost immediately cut in half. Buying used allows you to avoid that steep depreciation, which means it can be a better use of your auto-buying dollar.

Insurance rates tend to be lower.

There are a number of factors that will affect your first-time driver's

insurance premiums

, but one of them is the value of the vehicle. Buying a slightly older car can keep those rates down.

Used cars have proven track records.

When you buy a used vehicle, you can read reviews and verify the vehicle history, giving you better insight into the car's overall quality and safety.
Find a Used Car Dealership Near Me
As you browse for vehicles for your first-time driver, going used is often the best approach. If you're searching for "used car dealership near me," look no further: we'd love to get you behind the wheel of a used car for sale in Gorham, NH. Join us whenever you're ready to explore our inventory or to test drive a used vehicle.